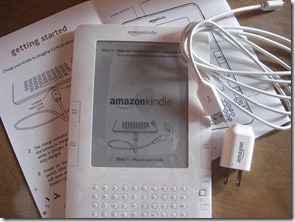 "Oh wow, is that one of those new Kindles? How do you like it?"
I've been asked that at least a dozen times since I got my Kindle six months ago. Apparently people are curious about these trendy little reading devices. I gladly explain to each curious person exactly why I love my Kindle and by the time I'm done I realize I sound like an Amazon sales rep. I assure you, I do not work for Amazon nor do I have any financial affiliation with them.
I just really like my Kindle and I'll tell you why.
1 Comment