Yes, there are over 800 million users on Facebook. And yes, there are 175 million  people "tweeting." And Google Plus has grown to 62 million users in a very short period of time. I've even authored a book titled How to Make a Facebook Page: A Simple Guide for Business Owners and also teach a seminar on the same subject.
So this means social media has officially killed other forms of marketing online, right? WRONG!
Before we take the gloves off have the old "social media vs. blogging" debate let me ask you a simple question:
"What do people do on social media sites like Facebook, Twitter, LinkedIn and Google Plus?"
They talk. They share photos. But they also share content. And when someone shares good content (written or video) people "like" it and share it with their friends. If the content is interesting enough it may go "viral."
Having something go viral is good
For those unfamiliar with Internet slang, "going viral" is not as bad as it sounds. In fact it's actually a good thing. When a blog post "goes viral" it means it spreads like a virus throughout the Internet. It's like sharing an idea and that idea spreading like wildfire. This could be bad if it's gossip about you or it could be good if it's content about your service or product.
So back to my original statement: Social media has not killed blogging…in reality social media is the world's most powerful way to distribute content like blog posts. So even though Internet marketing gurus will debate which is better the truth is they are not really independent of each other. Blogging and social media are interdependent.
Why then did I say in my headline, "Blogging will grow your business faster than social media?" Well that's still true. If I was asked to partake in a marketing challenge where I had to face-off with another expert marketer and I had to choose either social media or blogging and the winner received $100,000 cash, guess what I would choose?
Why would I choose blogging? Here are the top 3 reasons:
1. Google rewards sites that have quality blogs on them. And by "reward" I mean Google will rank your site higher in organic search results if your site has quality, relevant content that matches the searcher's criteria.
2. Blogs are shareable. Although I didn't directly use social media in the fictitious "marketing challenge" I would benefit from social media because my content would get shared by my readers. When you write a blog post you can include a link for people to share it on Facebook, LinkedIn, Twitter and Google Plus. People will share interesting and helpful articles…they won't usually share a boring Home Page.
3. Speaking of Home Pages…adding a blog to your static website will infuse it with life! You paid all that money for your website but let's be honest…it's boring. And people have no reason to bookmark it or return once they obtain the information they were seeking (your location, hours, phone number, etc). But when you have a blog you give your readers an incentive to return to your site…over and over again.
If you're still not convinced that blogging will grow your business faster than social media that's OK. Maybe we can find someone who will host that marketing challenge I mentioned and maybe you'll win. 😉 But if you do believe blogging is important and it will help you achieve your business goals then consider learning how to blog from a professional blogger / copywriter…me!
I will be teaching a Blogging for Business Class on Saturday Feb 25 from 11:30am to 1:30pm at Galeotti's Banquet Hall in Battle Ground, WA. The cost is $35 and that includes a delicious catered lunch from Galeotti's. I'm limiting the class size to 20 people and as of Feb 10 I've had 6 people join. I plan to promote this heavily the week before so if you want to come I suggest signing up soon. To sign up simply join my "Speaking Email List" below. Enter your name and email and you'll receive an email from me on how to register for the class (you can easily unsubscribe from this list at anytime).
Enter your information below and you'll receive instructions on how to RSVP.
What exactly will I learn in this class?
In this Blogging for Business Class you will learn:
Why it's important to add a "Blog"  to your existing website.
How to target long-tail key phrases in your blog posts so you can rank well on Google.
How to write compelling content that makes your readers want to read more!
The importance of headline writing and why you should spend half your time writing powerful headlines.
How to get more people to read your blog.
Why WordPress is the best blogging software to use for business purposes.
I'll explain what else you'll learn in just a minute…but I want to also tell you why attending this class is better than finding this information online. I want to answer the questions, "Why would I pay $35 if I can just Google this and get the information for free?"
That's a very good question. As business owners we must be good stewards of our resources…both time and money. And I want to talk about the former for a minute…
Would you like more time?
If you're anything like most business owners you are maxed out on time. You know you can make more money but time is your most valuable resource. And on top of that you understand that when you're spending time doing unproductive activities you're losing money.
So that's why I believe this class is well worth not only the $35 but also the 90 minutes you'll spend. Because in this class you'll learn what's important to focus on and what's not. I've been blogging since 2007 so I will be condensing 5 years worth of blogging experience into 90 minutes (needless to say, there will NOT be any filler info here).
You'll get practical, effective and honest advice on how to use blogging to grow your business. Today businesses pay me to write their blog posts for them. My standard rate is $75-$125 for a 500-750 word blog post. If you were to hire me to blog once a week that would cost you at least $300 a month.
But if you don't want to pay $300/month you can DIY
If you take the time to learn how to blog yourself you can save yourself over $300/month. And even if you do decide to outsource this important marketing task it's smart to have an understanding of it first. Many business owners outsource blogging and don't understand what they're paying for or how to tell the blogger what they need.
OK, so back to the class….
Here are a few other things we'll cover in this class:
Why social media is NOT a replacement for blogging or your website.
What is guest blogging and why is it important?
Should I advertise on my blog?
What is affiliate marketing and how can I make money from it on my blog?
When people leave comments on my blog how quickly should I respond?
Seating is limited
I've found that we can cover more ground when class size is small so I will be limiting attendance to the first 20 people who RSVP. As of Feb 10 I've had 6 people sign up and I plan to market this heavily the week before the class. I fully expect this class to sell out just like my class last month.
So if you want to attend just sign up for my email list below (you can unsubscribe at anytime if you don't want updates on my other classes). After you sign up you'll receive an email from me. Simply reply to that email to RSVP. I'm excited to meet you and share this valuable knowledge with you!
To your success,
Joshua Monen
P.S. If you have any questions don't hesitate to call me directly at 360-852-2981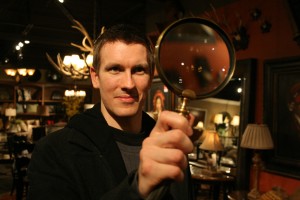 Enter your information below and you'll receive instructions on how to RSVP.
What others say about Josh's classes
It was a very informative workshop. It has challenged me to start thinking outside of the box, as to where my time and money will be better spent, when it comes to advertising. Josh proved to be very knowledgeable and helpful. I will take more of these classes.
-Diane Warren
Battle Ground, WA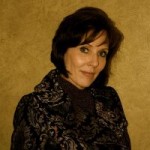 I  am a totally beginner on this topic and left with just the right amount of information to get started, but not feel overwhelmed.
-Mary Jadwisiak
Battle Ground, WA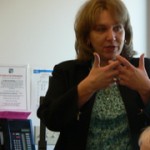 Your presentation was very informative! Very good and useful information. It will definitely help me in the future. Keep up the great work!
-Joel Mattila
Battle Ground, WA