What people say about working with Josh
"I've known Josh for years and have always been impressed with the way he approaches any project. It's not easy to find great copywriters who actually follow through and stick to a schedule, and can turn out top notch copy, Josh checks all the boxes. 
I've worked with him a number of times and I'm not sure I've met anyone who put more into his research, and his attention to detail is second to none. Josh knows his stuff, especially when it comes to the financial services and investment industry. I'd highly recommend him to anyone looking for copywriting services."
"I recently engaged Josh Monen to write my copy for our business email follow-up campaign, after attempting to write the email copy myself. Josh's work ran rings around my attempts. I think when you are in your own business it is difficult to be objective and thus hiring a professional writer will ultimately be the best move. Josh's writing is exactly what I was looking for: he quickly showed an understanding of our business, he reiterated this in an engaging way and has provided value-add to our clients. In addition Josh's professionalism was outstanding. I would recommend Josh to anyone needing the services of a professional business copy writer. Thanks for the great work Josh!"
"Working with Josh was the best decision we made when developing our new website. After spending about an hour with him on the phone, he got our entire website concept and was able to clearly articulate "our story" precisely how we were looking to do it – the content, the tone of voice, everything. It's as if he was a part of our company and our culture. We continue to work with Josh on a monthly basis, and the material he has written for us has saved us valuable time, it's helped several of our team members learn more about blogging and social media communication, and it's remained consistent to our message and brand. His work is timely, accurate, and impactful – in short, it's everything we're looking for in a partner."
"I had been dreaming and contemplating for years about putting my thoughts and experience in a brochure form for my business. First, there's the "biggie" cost involved, then designing something that will reflect "me." Will I be happy with the end result? After several attempts to design my own and bribe anyone with computer skills to help me, it became quite clear that, THIS IS WHY WE PAY THE PROFESSIONALS! Josh Monen is a professional! He listened to my ideas and provided me with great information such as, the need for a logo design (which I now use on all my advertising). Josh is business minded, with incredible insight and creative talent, which produced a beautiful, informative and eye catching brochure that reflects "me."
"Josh helped us write copy for a letter that went out asking for donations for our annual auction. Donations started coming in right away and came from businesses that had not donated in a long time. Josh added that extra appeal that we did not have in the past. Thank you, Josh. With your help we just might make this our best ROCKSOLID auction ever!"
"Working with Josh has been an absolute pleasure and I've been impressed with the cooperative style of relationship and the additional recommendations that demonstrated a deep knowledge of what works as well as proactivity and genuine care about the business outcomes. The resulting copy was easy to read and enticing – I was even impressed reading about us! I wouldn't hesitate to make use of Josh's skills again. I feel he went the extra mile and highly recommend him to others looking for compelling and relatable copy, from a great guy to deal with!"
"I've been running a web design and online marketing company (uglymugmarketing.com) for over 5 years, and not a week goes by that I don't receive a pitch from a copywriter or a PPC manager. Over the years I've unfortunately been burned, more times that I care to count. So many talk a good talk, but they never deliver results. Working with Josh is a game changer. Not only will he deliver – but he goes above and beyond. If you want results – you need Josh."
"If you are looking for someone who can understand your product, market, and customer quickly, then Josh Monen is your guy. Josh came highly recommended through a trusted business contact and we immediately hit it off. He is very humble and took the time to understand my needs and create high quality copy. That's what's important to me… someone who can understand my product quickly and turn out great copy! Anytime someone comes to me looking for copy, I always recommend Josh!"
"Josh is more than a copywriter or editor, Josh's value comes from his ability to think about projects holistically. Josh has the unique ability to understand how content will be consumed by the reader and help your company understand the action that consumer will take next. He's a content strategist whose words help guide that buyer through a journey that can ultimately lead to your product or service. I'd recommend Josh to anyone setting out on a content journey that aims to inspire readers to action and join your cause!"
"As a Project Manager in a web development company, I often tell my clients they need to work with a professional copywriter if they really want a great site. The copywriter keeps a project moving forward by providing the necessary content. Plus, a great copywriter provides content that sells. And Josh is a great copywriter. I took a client on recently who completely stalled when it came to their copy. Their photographs were fantastic and their site design was excellent, but without good copy, the site was going nowhere. I was finally able to overcome their objections to the additional cost by helping my client understand that great copy is not an expense but an investment. With Josh's help, we were able to get a stalled project back on track and finish the site! I work with many different copywriters in the industry — and when I need a project done right, I recommend Josh every time. He is a joy to work with on a professional level, and I know my clients will get copy that sells every time."
"Josh has worked on a range of freelance writing projects for me and my clients and always delivered high quality, well researched and accurate work in a timely manner. I really appreciate his work ethic – always responsive and always accommodating – and flexibility to work inside pretty tight guidelines. He's professional, friendly and has become a go-to resource for my freelance needs"
"I never knew someone who had such a gift for words that sell, than Joshua. The ads and copy he creates are like an artist creating an exceptional painting. He creates the same emotion in his copy that brings a prospect to the point of purchasing the product you offer. The critical difference between what Joshua does and other ads you might have seen, is that his is Direct Responsive. He creates copy that makes a prospect contact you. I would recommend anyone who wants to take their business to the next level, to contact Joshua and see how he can help your business grow."
"I've really enjoyed working with Josh on a variety of different content projects. Whether it's direct response copywriting, a white paper, a blog or editing, he always brings great ideas to the table and delivers a phenomenal finished product. If the message, and how it is delivered, is important to you then I would highly recommend utilizing Josh's skill set."
"Josh is the real deal. He did his homework and rolled up his sleeves to truly understand our challenges and audience. He pressure tested the information we gave him, and then integrated within a digital package. And to be clear, selling to college students is not easy, but Josh took on the challenge with success. 
The result: an email series of which half of his emails beat our longstanding control, ultimately netting more conversions and more money. We could not be more thankful, and I personally will be calling upon Josh on future nonprofit membership projects."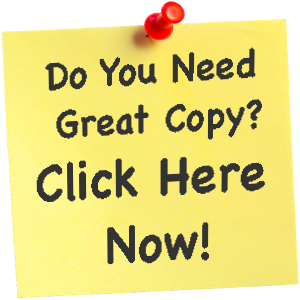 "Josh Monen is a Top Notch provider of copywriting services! His vast understanding of small businesses and his ability to understand my vision and direction for my clients copywriting needs has put him on the top of my list for copywriting services. I am not a big fan of having to provide direction multiple times and needing to endure endless cycles of copywriting edits, hence my appreciation of Josh and his ability to hit a home run on copy without taking up a bunch of my time and focus. I seldom endorse people and I assure you that Josh Monen is a sound and safe choice when it comes to Conscientious and High Converting Copy."
"Working with Josh is like watching an orchestra conductor craft a beautiful sound, but with words. A vigorous researcher, you can give Josh broad direction, and he will frame your message with words that convert to sales."
"I found working with Josh to be very beneficial to our business. Josh is a solid researcher and writer who always exceeded our expectations. I highly recommend Josh!"
"Josh has been a freelance writer for Bankrate Insurance / insuranceQuotes for over two years and he's a pleasure to work with. He's thorough, insightful, sends thoughtful pitches that are well-researched and fill a genuine gap on our sites and is able to convert his pitch and my angle into excellent content. Josh is also meticulous when it comes to the editing process and is also happy to make any revisions and edits you request in a timely manner. He's a true professional and a copywriter that you will keep returning to."
"Josh helped me establish a LinkedIn account and his expertise in Social Media was exceptionally beneficial! He was able to advise on how to work around the regulations that plaque my industry and even incorporated links to my website. Josh is very professional and passionate about what he does and I highly recommend him to everyone!"
"Finding a copywriter that takes the time to understand a business's pain points and target market is rare – but Josh Monen is someone who does just that which is why we turn to Josh when our clients need copywriting that will bring results. Having worked with Josh on numerous joint projects, I can without reservation recommend his copywriting services!"
"We have been working with Josh for over half a year now for all our marketing needs. We're always really impressed with his attention to detail, meeting deadlines and exceeding our expectations. His copywriting skills are top notch. Plus, he helps us strategize, implement and monitor our marketing efforts and the best part is he keeps us organized with projects. Without hesitation we highly recommend Josh and his team. They're easy to work with and they've done a great job helping us attract, grow and nurture our clients while effectively marketing our products and services online. For sure the best marketing team we've worked with!"
"Josh is the type of copywriter you wish you could steal away and bring on your team. He never missed a deadline, was thorough and wrote excellent direct response copy that converted!"