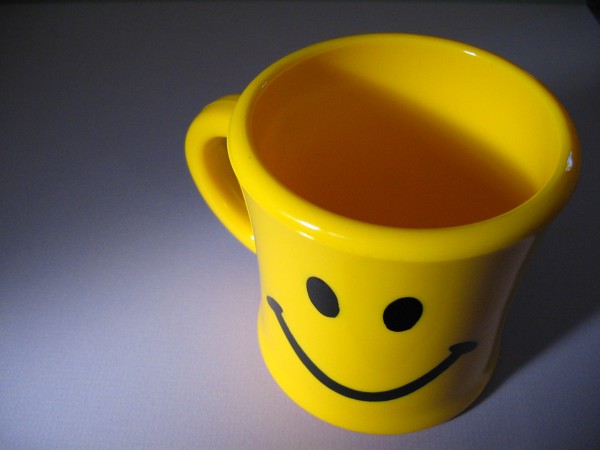 As a freelance copywriter you understand how valuable quality clients are. If you've been in this business for any amount of time you know the most challanging part is not the writing but getting and holding on to quality clients.
And before I go any further I feel like I need to be honest and tell you what my current copywriting workload is right now.
(If you're anything like me you want to know if the person giving you advice is actually "practicing what they preach.")
Since this post is about you and not me I'll keep his part brief.
I'm writing this post on Thursday March 1, 2012. I have a lot of work to get done which motivated me to wake up and be in my home office at 9:00am (OK…maybe it was more like 9:20 but whose keeping track?! Really?).
I just turned in 2 emails for a big national email marketing campaign this week and I'm starting my 3rd. I'm also starting research for another client's email marketing campaign. He's based out of London and I did some work for him last year which he was pleased with.
I'm also putting the final touches on website copy I'm doing for an industrial construction company. This project should be completed no later than Saturday.
Then I have some blog posts I need to write. One due tomorrow for a company who teaches business owners how to assess and improve their business models. He's been a loyal client this past year and purchases a couple blog posts every couple months.
And finally I have 2 more articles to write for a commercial insurance company based out of Florida.
I'm not trying to brag…I just want you to know I have more work than I know what to do with. And for me this is my new norm. But when I talk to other freelancers I realize this is not their norm.
Hence this post.
I want this to be your new norm. And so I'm going to share 5 tips I believe will help you become your client's "go-to" copywriter from now on.
1. Provide excellent customer service.
Of course you already do this…I mean who isn't a rock star at customer service? We all think we do this well, just like we all think we can sing well in the shower.
But if you want to grow your freelance copywriting business then you need to do your best to take an objective look at this. No matter what people say "price" is usually not the deciding factor when choosing a copywriter. The issue is "value" not price.
And one way to increase the value of your service is by providing Ritz-style customer service. Yes, you want your copy to produce the results your client is looking for but you also want to provide a great experience for them. You want them to be so happy that they refer their friends to you.
How do you improve customer service? Well, that's a blog post in itself…but you can start by smiling more and becoming genuinely interested in your clients. Those two tips will take you a long way!
2. Never miss a deadline.
I would think this tip goes without saying but I've learned something in this industry: nothing goes without saying. If you're reading this you're probably not the type who would even consider missing a deadline, it's just unacceptable in your mind and that's the way it should be.
If you think it's OK to miss deadlines you should start looking for another career. Copywriters must make deadlines just like quarterbacks must throw touchdown passes. This is not negotiable. It's your job.
One tip I'll share that even smart copywriters sometimes forget…let your client know what time you'll have the copy to them, not just what day. And be sure to find out what time zone they're in. Most of my clients are on the east coast so a deadline of EOB (end of business day) Monday means 2:00pm Monday for me.
3. Find creative ways to add value to your clients.
Put yourself in your client's shoes. If you owned their business how could you make it more profitable? As someone who understands marketing you should be full of creative marketing ideas that will benefit your client.
Of course the primary value you're being paid for is your ability to write remarkable copy that makes your client more profitable. But think outside the box. What, or who, do you know that would really add value to their lives?
Sometimes I find interesting videos or articles related my client's industry and send it to them. How long does it take to copy and past a URL and email it to your client?
4. Do excellent work.
Always put your best foot forward. It doesn't matter if you underbid the project or the client is irritating you in some way. What matters is your name, your reputation is on the line. As a copywriter you are the brand. You're not an ad agency you're Mr. Joe the Copywriter. And if Mr. Joe has a reputation as a hack then Mr. Joe will later be known as Mr. Joe the Unemployed Guy.
While we're on the topic I want to share an important truth: there's a difference between perfectionism and excellence. I'll admit, it's a fine line and I don't always discern it well…but being excellent doesn't mean you're constantly stressed out because you're never happy with your final piece. Anxiety produces perfectionism whereas humility leads to excellence…I know that's "deep" but think about it.
If you want to be an excellent copywriter there are two things you must do.
First, you must write copy and write a lot of it.
Second, you must read everything there is to know about the art and science of copywriting. There are no shortcuts.
No Internet course will magically transform you into an overnight copywriting legend…sorry. Like everything else in life, it takes hard work.
5. Give gifts to your best clients.
I'll end with this one. It's my favorite because it's so easy to do and it makes my clients so happy (which also puts a smile on my face!).
Give gifts.
Plain and simple. It could be as small as a $10 Starbucks gift card. When I mail these cards I get the most friendly emails from my clients thanking me for the card and letting me know how much they appreciate working with me.
I think sending gift cards is one the most cost-effective ways to retain your clients. And all "client retention talk" aside, it just feels good to put a smile on someone else's face. Think about it; wouldn't you be happy if you checked the mail today and found a handwritten Thank You Card with a gift card inside? Who wouldn't like that?
Well, that's all I got today. I hope as you practice these things your "norm" will begin to change. And if you have any other tips on how to make your copywriting clients happy feel free to leave them in the comments below.
Josh is a direct response copywriter and marketing strategist who makes a living by achieving remarkable results for his clients. His unique understanding of human psychology and marketing principles make him a valuable asset to the clients he serves.